Tina Turner is our 15.3hh coloured cob mare, she had served us well for many years, teaching hundreds of people to drive, taking brides to weddings as well as countless club events and rallies without ever putting a foot wrong so I decided to give her some time off in the field and breed a foal from her ( ideally a horse to fill her shoes when she retired! ). She was 17 years old so quite old for a first foal but as we also owned the potential father ( Oyon our 16.2hh PRE stallion who had also driven a little and has a wonderful temperament ) we decided to give it a go and let them have a summer of fun in the field together. What would be would be.
Finger Popping is the result of that match. He was born in June 2010 on a lovely sunny day. Elspeth Gill had visited to see the horses and was surprised to also see her first foal being born! I'd like to say that Tina was a fabulous mother and all went perfectly but, being horses, this didn't happen. Pop came into the world with a bit of a crump as Tina decided she would have him standing up ( like a giraffe! ). Tina then felt much better and headed out of the open stable door to the field. We fetched her back but she was always a minimal care mother, she fed him ( grudgingly ) and that was about it so he grew up an independent soul.
As a foal he was a pain, way too bold and a bit too forward with his hooves and teeth. He would gallop all the way across the field just to bite you! Plenty of the right sort of handling and turning out with the herd has turned him into a lovely well rounded individual happy with his own company or with other horses or humans.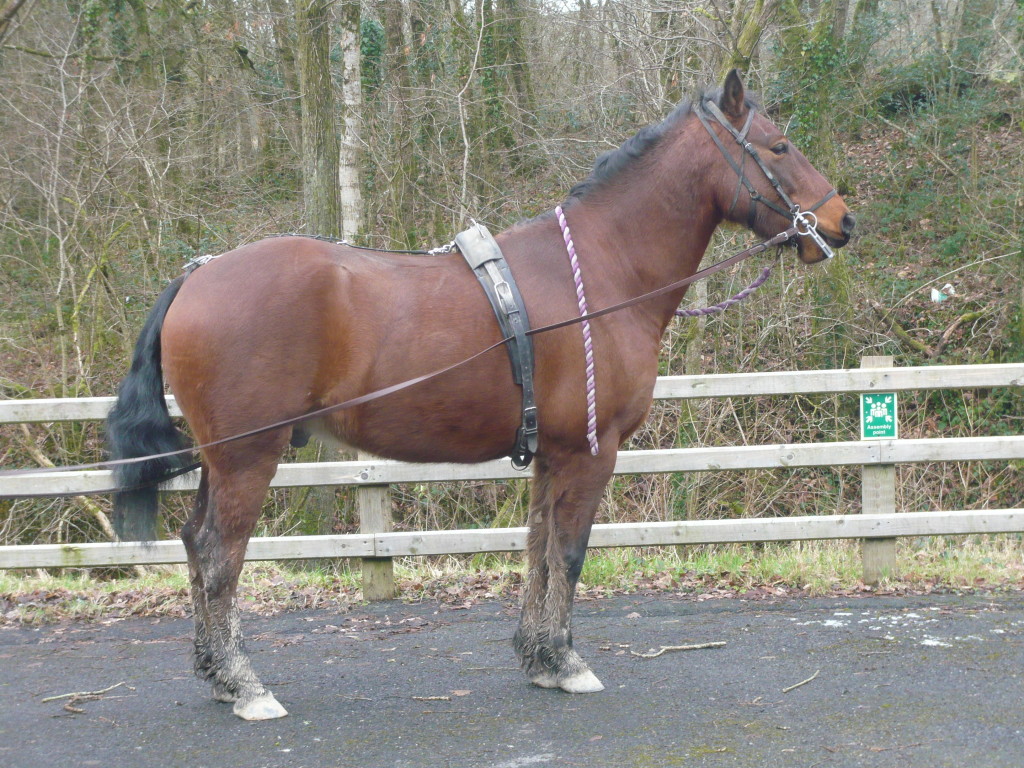 I cannot believe that he is now 4 years old and next week he's going off to boarding school to learn to ride and drive.
He is now 15.3hh and still growing as well as filling out and he has matured so much recently that we feel that now is the time to further his education. We have decided to send him to Modris Kesans in Swansea even though we used to professionally train horses ourselves. We have been long reining him over the summer but feel that he would learn more by going to a different environment. Modris also has access to all sorts of things that we lack here particularly traffic and different roads, people, houses etc… that will hopefully leave him ready to drive anywhere we want with some experience under his belt. We also find it hard to get the time to work consistently with him so off he goes on Monday.
We can't wait for him to come back and he hasn't gone yet.